SNP Alliance Board of Directors - March 2023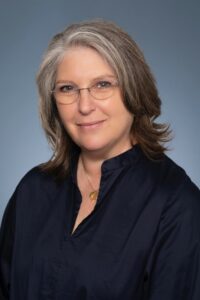 Eve Gelb – Community Duals Expert, Board Chair
Chief Innovation Officer at Gold Coast Health Plan (GCHP)
Eve Gelb has 30 years' operations and innovation experience improving the health and social outcomes of vulnerable populations in health plans and community-based organizations. She has particular expertise in models serving people with Medicare and Medicaid.
Eve recently joint Gold Coast Health Plan(GCHP), as Chief Innovation Officer.  In this role, Eve helps drive excellence, innovation, and quality care for GCHP's more than 250,000 Medi-Cal members. She leads the execution and integration of complex, mission-critical and strategic initiatives that will ultimately lead to better outcomes for the members, greater access to quality care, and a superior member experience.
Prior to joining GCHP, she held progressive roles at SCAN Health Plan, working with nearly every part of the organization while operating with a strong sense of mission and commitment to members and the community.  She joined SCAN Health Plan in 1997 as a trainer in health care services and concluded her time with the organization as Senior Vice President of Duals, people with both Medicare and Medi-Cal coverage. In her senior leadership roles at SCAN Health Plan, Eve was responsible for the strategy, development and implementation of programs that improve health and social outcomes and equity.  She oversaw population health and health equity strategy and ran operations for care management, care coordination, quality management, utilization management and the community service arm of the organization, Independence at Home. These areas deliver the model of care, a person-centered approach that focuses on the unique needs of each member. 
In addition to work experience, she currently serves as the board chair for the SNP Alliance, a national leadership organization with the mission to improve the lives of people with complex needs through specializes managed care. She also serves on the board of WISE and Healthy Aging, a senior services organization and Su Casa, a domestic violence prevention organization and as consultant to a variety of health care organizations.   
She holds a Master of Public Health at Tulane University and her Bachelor of Arts at the University of California, Los Angeles.
---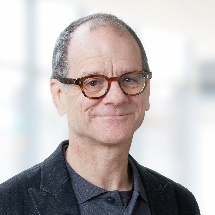 Thomas von Sternberg, M.D., Board Treasurer 
Associate Medical Director at HealthPartners (Minnesota)
Dr. von Sternberg is the medical director for HealthPartners Dual Eligible Special Needs Plan and Medicare advantage programs. He also supports the Government Programs division for policy regulatory issues and program development. He is the medical director overseeing the Care Management Program. He works with the HealthPartners Care Group on programs for complex frail elderly patients.
Dr. von Sternberg previously was HealthPartners medical director overseeing clinical programs in transitional care, assisted living, nursing home, palliative care, home care and hospice. He helped develop the home-based medicine program.
He is Associate professor of Geriatrics and Community Medicine at the University of Minnesota School of Medicine
Dr. von Sternberg was part of the team that developed Minnesota's senior health options program (MSHO), one of the first fully integrated dual eligible plans in the country. He has also participated in the NQF measure applications project for long-term care and hospice quality measures. He has been involved in a variety of leadership roles and program development for care and management of geriatric populations for 25 years.
He is a member of the board of directors for the SNP Alliance and Capitol View Transitional Care.
---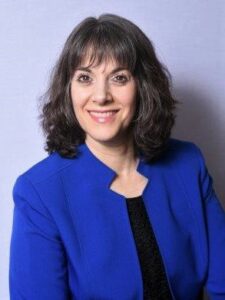 Stephanie Schwartz, JD – Vice President, Government Relations, Board Secretary
UCare (Minnesota)
Ms. Schwartz has extensive legislative, regulatory and health plan experience. After working for several years for a Minnesota state senator learning how laws are really made, she wrote rules for Minnesota's Medicaid agency before becoming administrator of the state's Medicaid State plan and serving as the primary contact with the CMS Regional Office. A graduate of Mitchell Hamline School of Law, Ms. Schwartz is the Vice President of Government Relations at UCare, building and nurturing positive relationships with counties and tribal nations, state and federal regulators; overseeing the production and regulatory review of many of UCare's materials; and helping staff understand, and comply with, myriad government programs and commercial regulatory requirements.
She is a member of the Minnesota Returned Peace Corps Volunteers Toastmasters club.
---
Donna Stidham, RN – Chief of Managed Care
AIDS Healthcare Foundation (California)
Donna Stidham, RN has been involved in the care of people with HIV disease since the beginning of the epidemic. She began working with what is now known as HIV/AIDS as a nurse epidemiologist when the first cases of immune deficiency were reported to the Centers for Disease Control.
In 1984, Stidham was instrumental in the opening of the first AIDS inpatient unit in a for-profit community hospital in the U.S. She has continually focused her efforts on developing systems of care that support the expertise necessary to treat people with HIV. Stidham joined AHF in 1994 to lend her expertise in health systems and managed care to the development and implementation of Positive Healthcare, the first capitated managed care program for people with HIV.
Stidham consults with multiple state Medicaid programs to promote the concept of specialty design for chronic conditions such as HIV/AIDS. She is working with AHF's global leadership to bring managed care health system concepts to resource-poor countries.
---

Ronald M. Chaffin – CEO
Associated Care Ventures, Inc./Simpra Advantage, Inc./Alabama Select Network, LLC
Ron Chaffin has 35 of senior leadership experience in health insurance, HMOs and managed care in all lines of business. Since 2008 he has focused on Medicare Advantage special needs plans, managed long term care and Medicare – Medicaid integration as CEO of Elderplan and HomeFirst in New York and more recently Associated Care Ventures, Simpra Advantage and Alabama Select Network in Alabama. His management experience includes several new start-up health plans, turn-around situations and senior management in a public company.
Ron has a Bachelor's degree from the University of Nebraska at Omaha and a Law degree from Creighton University in Omaha, Nebraska.
---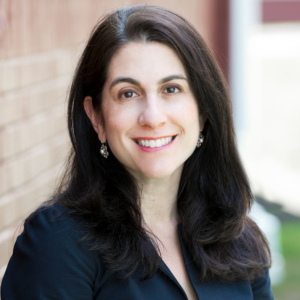 Michelle Herman Soper, MHS – Vice President of Public PolicyCommonwealth Care Alliance (Massachusetts)
Michelle Herman Soper is the Vice President of Public Policy at the Commonwealth Care Alliance (CCA). She leads the design and implementation of CCA's public policy agenda, focusing on federal and state health policy strategies to support individuals with significant needs.
Most recently, Ms. Soper served as Vice President of Integrated Care at the Center for Health Care Strategies, where she worked with states, philanthropic organizations, federal agencies and health plans to improve care delivery and financing for individuals who are dually eligible for Medicare and Medicaid, and implement long-term services and supports and behavioral health reforms. She has served as a Special Assistant to the Executive Director and Acting Director of Communications for the Medicaid and CHIP Payment and Access Commission (MACPAC), and as Special Projects Coordinator for the Office of Chronic and Long-Term Care within the District of Columbia's Department of Health Care Finance.
She also held posts at Avalere Health and the National Conference of State Legislatures. Ms. Soper has a master's degree in health science (MHS) from The Johns Hopkins School of Hygiene and Public Health and a bachelor's degree in psychology from Tufts University.
---
Kate Paris – VP Policy & Influence
UnitedHealthcare Community & State (Minnesota)
Kate Paris serves as the Vice President Policy & Influence at UnitedHealthcare Community & State. She brings both a deep understanding of the complex populations that SNP Alliance serves and the technical knowledge of specialized managed care.
During her time with UnitedHealthcare, Ms. Paris has held roles focused on policy, clinical and operational aspects of managed care. She is well-versed in policy areas of Medicaid, long term care and programs serving individuals dually eligible for Medicare and Medicaid. Ms. Paris brings a passion to improving access and quality of care for vulnerable populations such as those who are dual eligible.
Ms. Paris earned her Masters in Public Administration from the University of North Dakota. She has over 10 years of experience working in the public and non-profit sector before joining UnitedHealthcare in 2012.
---
Victor Hurtado – Executive Director for Medicare Products
LA Care (California)
Victor Hurtado is the Executive Director for Medicare Products at L.A. Care Health Plan. In this role, he is responsible for product management, operating performance, compliance and quality for members enrolled in the Medicare and CCI lines of business. Mr. Hurtado is also responsible for new product development and implementations for these membership segments.  Mr. Hurtado brings to L.A. Care Health Plan over 15 years of product management, healthcare operations, and Medicare managed care experience, with a strong focus in serving the dually eligible population.
Prior to re-joining the organization Mr. Hurtado most recently served as the Associate Vice President of Medicare Administration at Molina Healthcare where he had oversight of the Medicare product portfolio, that included D-SNP, MMP, and MAPD products, across 12 states with an approximate $2B in annual revenue. Mr. Hurtado earned his Bachelor of Science in Health Care Administration from California State University of Long Beach.
---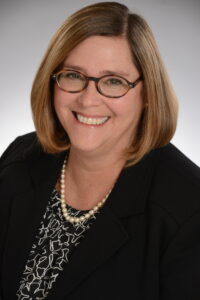 Sharon Alexander – President, LTSS Solutions
Amerihealth Caritas (Pennsylvania)
Sharon Alexander is currently President of Long Term Services and Supports (LTSS) Solutions for AmeriHealth Caritas where she spearheads innovative solutions, advances best practices, leads LTSS market expansion efforts, optimizes complex care delivery, establishes integrated eLTSS clinical systems, and furthers quality standards for a multi-state LTSS business portfolio.
She previously managed AmeriHealth Caritas' Medicare dual eligible special needs plans (D-SNP) and Medicare/Medicaid integration products (MMP), as part of the CMS Financial Alignment Demonstration initiative; and she launched a full array of Medicare Advantage products for Universal American Corporation (acquired by WellCare in 2019).
Sharon came to AmeriHealth Caritas after serving as Secretary of Aging for the Commonwealth of Pennsylvania, the State's chief advocate for the health, economic and social needs of 2.5 million older people and their caregivers. She also worked in a variety of management roles for an integrated health care system in Pittsburgh, PA and a multi-state long term care provider organization based in Kennett Square, PA.
Sharon is currently the Vice-Chair of the Board of Directors for the National MLTSS Health Plan Association; member of Long Term Quality Alliance (LTQA) Board of Directors; member of the SNP Alliance Board of Directors; and an Advisory Board Member, MLTSS Institute, ADvancing States.
She holds a Masters of Public Management from The H. John Heinz III School of Public Policy and Management at Carnegie Mellon University, and a Bachelor of Science, Health Planning and Administration, from The Pennsylvania State University.
---
Dana Mott-Bronson
Vice President, Health Policy – Government Programs, Health Care Service Corporation (HCSC) (Illinois)
---
Rich Bringewatt – SNP Alliance Founder, Ex-Officio Board Member
President, National Health Policy Group
Richard J. Bringewatt is a highly accomplished national policymaker and transformative coalition builder and leader. As co-founder and chief executive of the National Health Policy Group in Washington, D.C. he successfully led efforts to establish Special Needs Plans, now a $60+ billion Medicare program. As co-founder and chief executive of the National Chronic Care Consortium, an alliance of premier national health systems such as Johns Hopkins and the University of Pittsburgh Medical Center, he steered activities to fundamentally re-engineer care systems for the chronically ill. As co-founder and chief executive of the Special Needs Plan Alliance, comprised of distinguished organizations, including L.A. Care Health Plan, United Healthcare and Health Partners, he crafted new payment methods and performance metrics for serving special needs individuals.
He served on Candidate Obama's Healthcare Advisory Committee, drafted a national demonstration included in President Clinton's healthcare reform legislation, and advanced bi-partisan legislation with illustrious members of Congress as sponsors or co-sponsors, including Senators Wyden (D), Grassley (R), Baucus (D), and Hatch (R). He's sat on national boards and expert panels and consulted with high-profile institutions, including the Centers for Medicare and Medicaid, the Bi-partisan Policy Center, and the World Health Organization. Mr. Bringewatt has authored numerous articles in various trade and scientific journals, for example The Metamorphosis of Chronic Care for the Healthcare Forum Journal, and was the principal advisor and expert panelist on the PBS program Chronic Illness in America: Who Cares?