SNP Alliance Policy Consultants
---
Pamela J. Parker, MPA
pparker2@comcast.net
Medicare-Medicaid Integration Consultant, SNP Alliance
Pamela has over 34 years of experience in state government in Minnesota, with specialized expertise in management of integrated Medicare and Medicaid health care policy, operations and financing for people with dual eligibility, managed long term services and supports, rate setting, and MA D-SNP policy and contracting.
She was responsible for the creation of the first CMS-approved state Medicare-Medicaid integration demonstration for people with dual eligibility in 1995. She also developed and managed several specialized managed care programs for seniors and people with disabilities, as well as the first Medicare Medicaid D-SNP demonstration approved by CMS in 2013.
Pam served as Director of Long Term Care and has a long history of consumer advocacy serving as the states' first long term care ombudsman. Pam has been an advisor to CHCS, MedPAC, MACPAC, AARP, NCQA, NASHP, and the Alliance for Health Reform and has been a frequent speaker at national conferences on topics related to MLTSS and dual eligibility.
After retiring from her state management position, Pam joined the SNP Alliance team as Medicare-Medicaid Integration Consultant.
Pam has a Masters of Public Administration degree from Harvard's Kennedy School of Government, where she was a Bush Leadership Fellowship Recipient.
---
Dr. Deborah Paone, DrPH, MHSA
Performance Evaluation Lead and Policy Consultant, SNP Alliance
dpaone@snpalliance.org

Dr. Deborah Paone serves as the Performance Evaluation Lead & Policy Consultant for the Special Needs Plan Alliance (Washington, DC).
For the SNP Alliance, Deborah analyzes policy and regulation, facilitates leadership groups, and develops recommendations to improve how Medicare/Medicaid address the needs of complex and at-risk populations. She is the subject matter expert in quality measurement, Model of Care, social determinants of health, health equity, and person-reported outcome measurement. Deborah also leads the SNP Alliance annual member survey and innovation projects. Dr. Paone serves on the CMS/RAND Technical Expert Panel (TEP) on Medicare Stars and on technical expert groups of the National Quality Forum on Health Equity, and Person-Reported Outcome Measurement. Leadership & Staff Bios | The SNP Alliance Team | SNPA
Deborah is also the Implementation & Evaluation Director-CAPABLE for Johns Hopkins University (Baltimore) and maintains her practice as a consultant and independent evaluator through Paone & Associates, LLC (Minneapolis). Deborah Paone: Faculty Directory (jhu.edu)
Previously, Dr. Paone served as VP for the National Chronic Care Consortium and Director of Aging & LTC Services for the American Hospital Association. Deborah was the Evaluator for the ACT on Alzheimer's—a unique collective action comprehensive stakeholder initiative that was the basis for "Dementia Friendly America." She was also the Evaluator for "Family Memory Care" a translation of the NYU Caregiver Intervention.
Dr. Paone has a Doctor of Public Health (UNC-Chapel Hill), a Master of Health Services Administration (University of Michigan), and a Bachelor in Gerontological Issues in Community Health (University of Rochester).  Her research interests are in effective implementation and dissemination of proven programs for older adults and people with chronic conditions, and in closing policy and system gaps to connect continuums of care toward better service and outcomes including quality of life indicators.
Deborah has served as the primary caregiver for her mother and father and walked with them in their journey facing terminal illnesses over many years.
---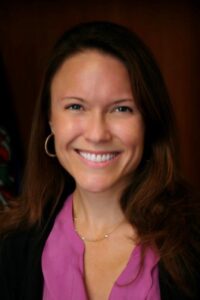 Suzanne Gore, JD, MSW
Principal, State Health Partners; I-SNP Consultant, SNP Alliance
suzanne.gore@statehealthpartners.com
After nearly 15 years working in and around government, Suzanne formed State Health Partners in 2018 with a passion to improve health care, especially for underserved individuals. At State Health Partners, Suzanne helps states and organizations navigate the complexities of state health programs with a specific focus on Medicaid managed care, Medicare Special Needs Plans, long-term services and supports, and behavioral health.
Suzanne has extensive practical experience with Medicaid policy, waivers, program development, and implementation, and knows the state legislative and budget process. She has developed, drafted, reviewed, scored, and served on the final selection committee for a number of successful state procurements and developed proposals and grant applications for funders ranging from the federal government to philanthropic organizations.
Prior to forming State Health Partners, Suzanne served as Deputy Secretary of Health and Human Resources and Senior Advisor on Health Care to Virginia's Governor. In these roles, she had an instrumental role in shaping and administering health policy across Virginia. In her most recent position as Deputy Director of the Virginia Medicaid program, she oversaw the policy, legislative, appeals, innovation, and regulatory divisions of the agency. In between state government stints, Suzanne worked in the non-profit sector where she spearheaded the Center for Health Care Strategies' efforts to help states integrate Medicare and Medicaid and develop managed long-term services and supports programs.
Her academic background includes business, law, and social work as she earned a Bachelor of Science in Commerce degree from the University of Virginia, a Juris Doctor from George Mason University School of Law, and a Master of Social Work degree from Virginia Commonwealth University.
---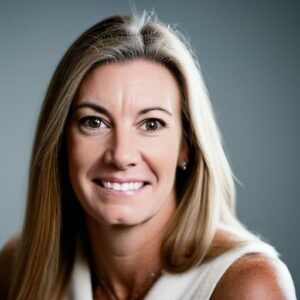 Jill Sumner, MPH, MBA
Principal, Lyle Health; Consultant, SNP Alliance
jill@lylehealthllc.com 
Jill Sumner, Principal at Lyle Health, possesses over two decades of experience in the healthcare industry. Throughout her career, she has held various positions in payer and provider organizations, with a primary focus on enhancing the delivery and financing of healthcare services for complex and underserved populations. Jill has specialized in establishing partnerships between providers and payers through population health management models, aiming to enhance quality and streamline healthcare spending.
Her ability to identify gaps in the industry and naturally connect the dots to develop innovative solutions has established her as a thought leader in the field. With prominent positions in the two largest professional associations for long-term care providers, she developed multiple successful initiatives to foster productive partnerships between managed care organizations and providers.  Jill has been instrumental in the development of special needs plans including ISNPs, DSNPs, CSNPs and one of the first MMPs in the nation.
Jill has held positions within the Blue Cross Blue Shield Association, Trigon Blue Cross Blue Shield (now Anthem) and Virginia Premier Health plan.  As the VP of Strategy and Business Development at Virginia Premier Health Plan she successfully led the organization in being one of three health plans awarded a contract to develop one of the first Medicare-Medicaid plans in the country.
Jill's educational background includes two Master's degrees from the University of Illinois at Chicago. She holds a Master's degree in Public Health with a concentration in gerontology, as well as a Master's degree in Business Administration.
As Principal at Lyle Health, Jill helps organizations and individuals navigate the complex healthcare system.   Understanding that every situation and organization is unique Lyle Health takes an individualistic approach to identifying the end goals and crafting a strategy to attain them.